Few weeks back, 7.-14. July, the ATP grass court season started with the newly restructured Mercedes Cup in Stuttgart. The clay history of the tournament ended and a new one started.
Top seeded Rafael Nadal won the title for the third time in his career after defeating Victor Troicki of Serbia with 7-6, 6-3. It was Nadal's first trophy on grass since 2010.
Few of my photos got published in major medias from around the world including Sports Illustrated, The Guardian and Norway's Dagbladet.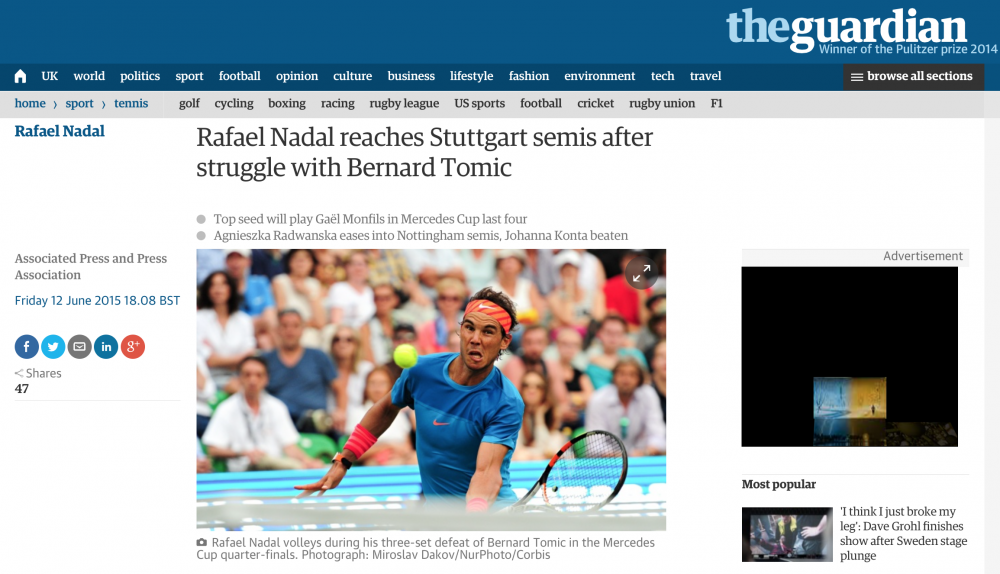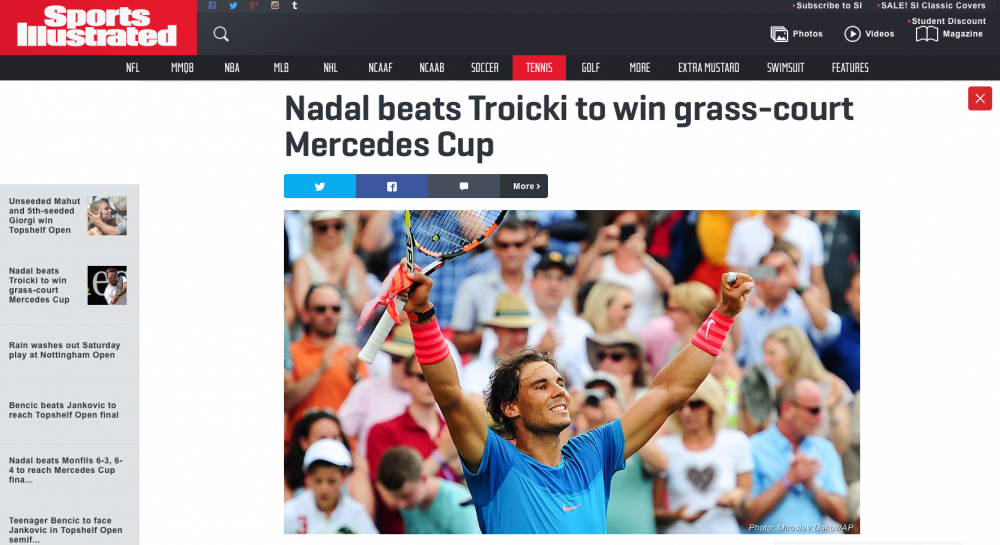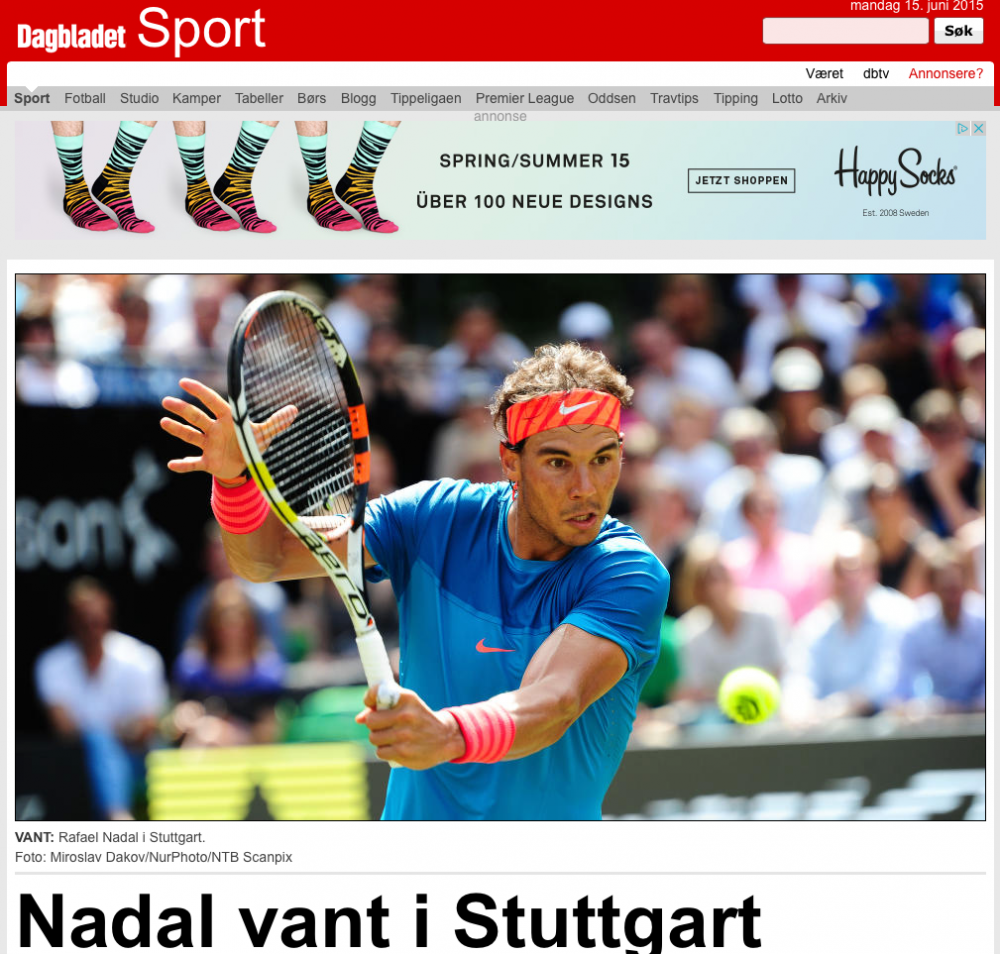 For more photos from the tournament, please visit my galleries on Demotix.